1.70°C output water temperature and super COP 4.23.

2.Using R134A green refrigeration.
3.Energy saving 75%, saving more running cost.
4.Square design and monoblock type,easy installation .
5.Strong insulation effect, 24 hours water temperature only drop<3 °C.
6.Dual tank technology, higher water output quantity.
Working Principle of Air Source Heat Pump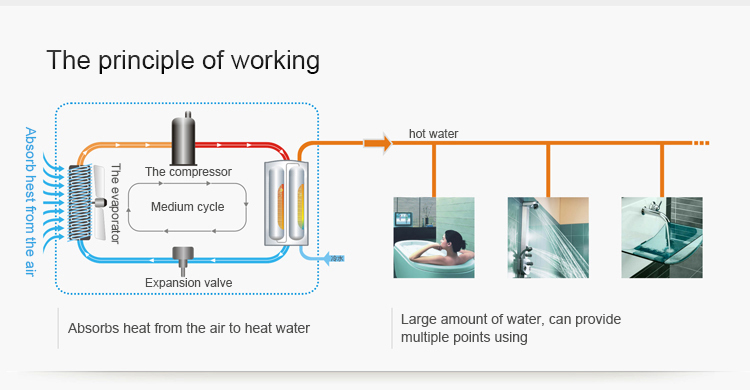 Heat pumps are machines that extract heat from one place, upgrade it to a higher temperature and move it to
another place. Air source heat pumps systems consist of four major elements that allow the refrigerant to pass
from the liquid state to the gas: a compressor, a condenser, an expansion valve and an evaporator.